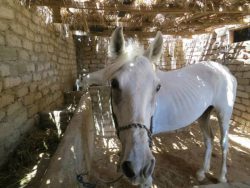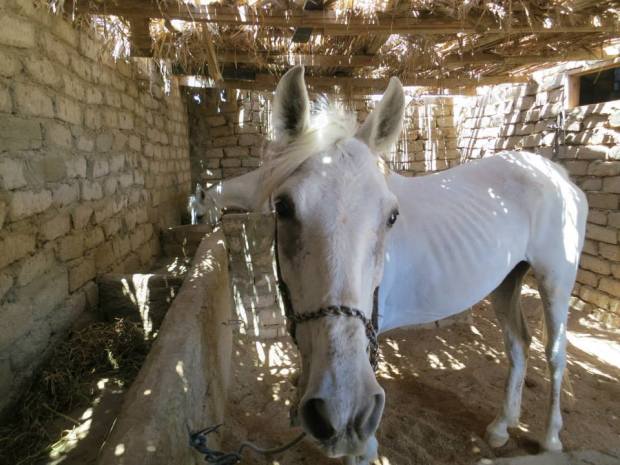 A group of experienced equine volunteers are helping Dahab Horses that need medical attention or food.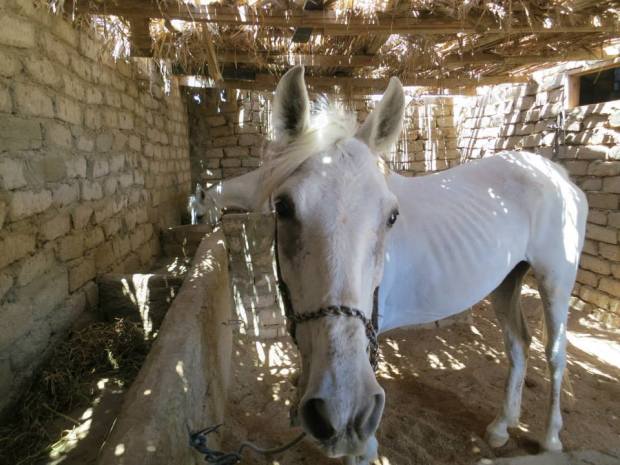 Due to the economic climate and fallback of tourism in Dahab, life is rough for the horse owners and their horses. It happened more than once that stables cannot takee care of their horses or the owners leave Dahab and horses are left behind turning into street animals.
Dahab Horse Initiative, a subsidiary of Animal Welfare Dahab / ESMA (egyptian Society for Mercy to Animals) is trying hard to give shelter and food to horses in need.
Would you like to help the volunteers save the Dahab horses? Your donation, big or small is very welcome.
For Dutch citizins we have our bank account number for immediate transfer. Please keep in mind that due to our Charitable status at the dutch tax office, your donation my apply for tax deduction. Please check your local tax office for donations to foundation with dutch ANBI status.
If you are outside The Netherlands, we have an easy and safe donation through Paypal.
Please use the donation button below and put Horses in the remark box of your paypal donation.
All your donations are spend only on the feeding and shelter of the horses. No money is spend on salary or any other kind of overhead costs. So pleas feel free to donate whatever you can miss to the Dahab Stray Horses.