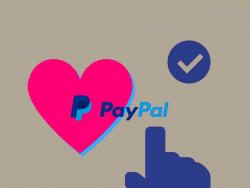 We choose to start a Dutch foundation since these are obliged by dutch (charity) law and regulations, closely monitored by IRS. Monutary regulations are more strict then they would be for any foundation in Egypt. By choosing for a dutch foundation, we can and have to be more transparant as to how donations to our foundation are spent to our cause. We hope this transparancy will show you that your donation is well spent on our foundation and will be completely spent to the cause, stray animals in Dahab.
Your donation is very welcome to our (dutch) bank accountnumber 7521385 (IBAN: NL17 INGB 000 752 1385) attn. "Stichting Zwerfdierenwelzijn"resedence Soest The Netherlands.

For your comfort, international donations can also be done (without extra costs) by using Paypal, a very safe and easy was for online payments and donations.
You don't need to have a paypal account to donate to our foundation using Paypal.
All major credit cards are accepted.Please use the donate button below for your easy online donation. Don't forget to fill out the donation form so we can keep you updated on our actions and projects in Dahab.


by